NV Land Bank
Through acquisition and permanent retirement of land coverage, the Nevada Land Bank mitigates impacts associated with the urbanization of the Lake Tahoe Basin. Through the use of excess coverage mitigation fees, State Lands is able to retire sensitive lands and land coverage on the Nevada side of the Tahoe Basin.
The Land Bank also sells land coverage and other transferrable rights that are acquired through the restoration and protection of environmentally sensitive lands. The Land Bank sells these rights to property owners with TRPA approved projects.
Land Coverage For Sale
If you have a project in need of land coverage you may be able to purchase coverage from the Nevada Land Bank. An application for the Purchase of Land Coverage is available here.
Incline Village Hydrologic Area
Potential
Restored Soft Coverage
South Stateline
Restored Soft Coverage
Restored Hard Coverage
Cave Rock
Current Project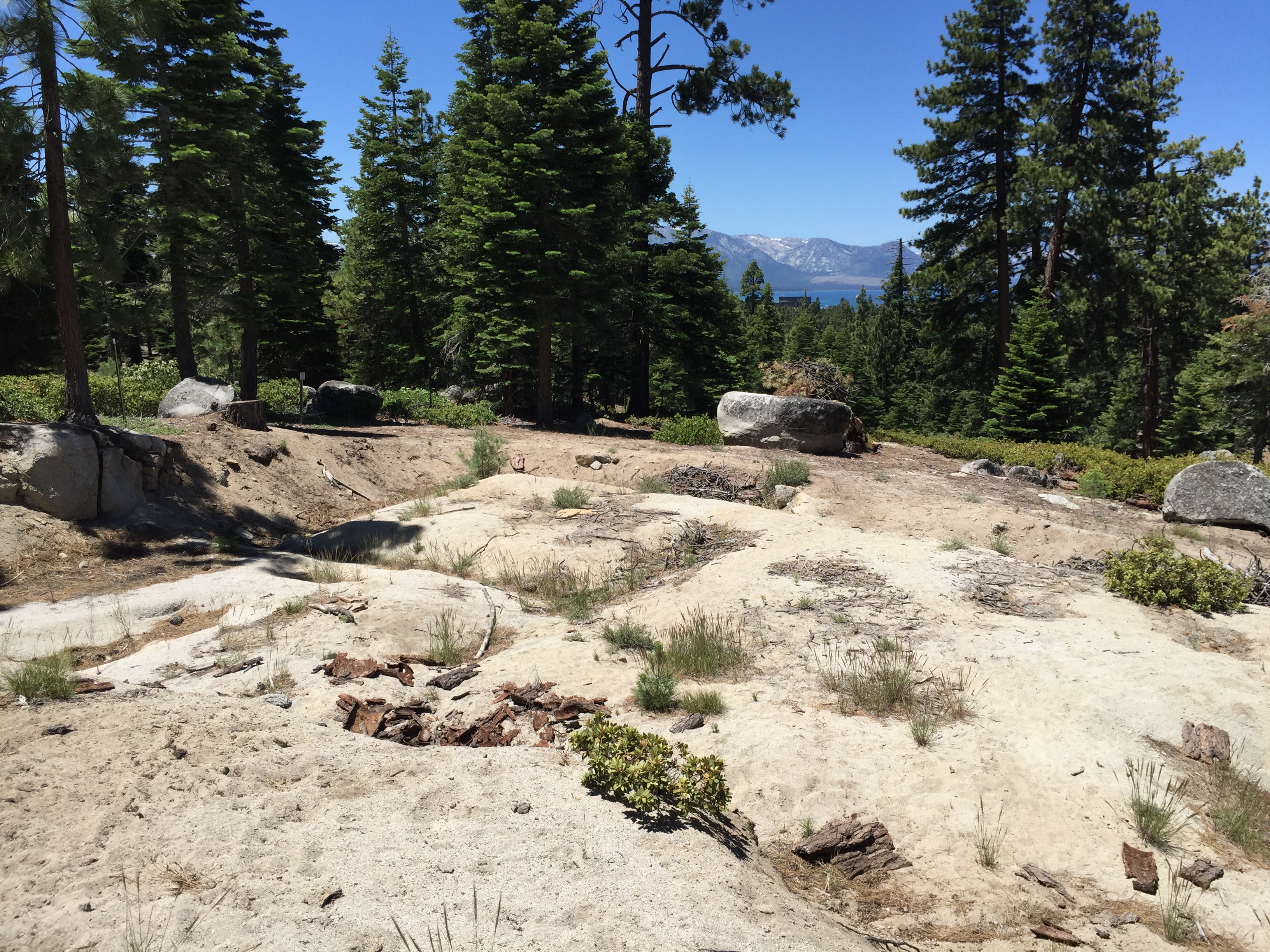 Recently Completed